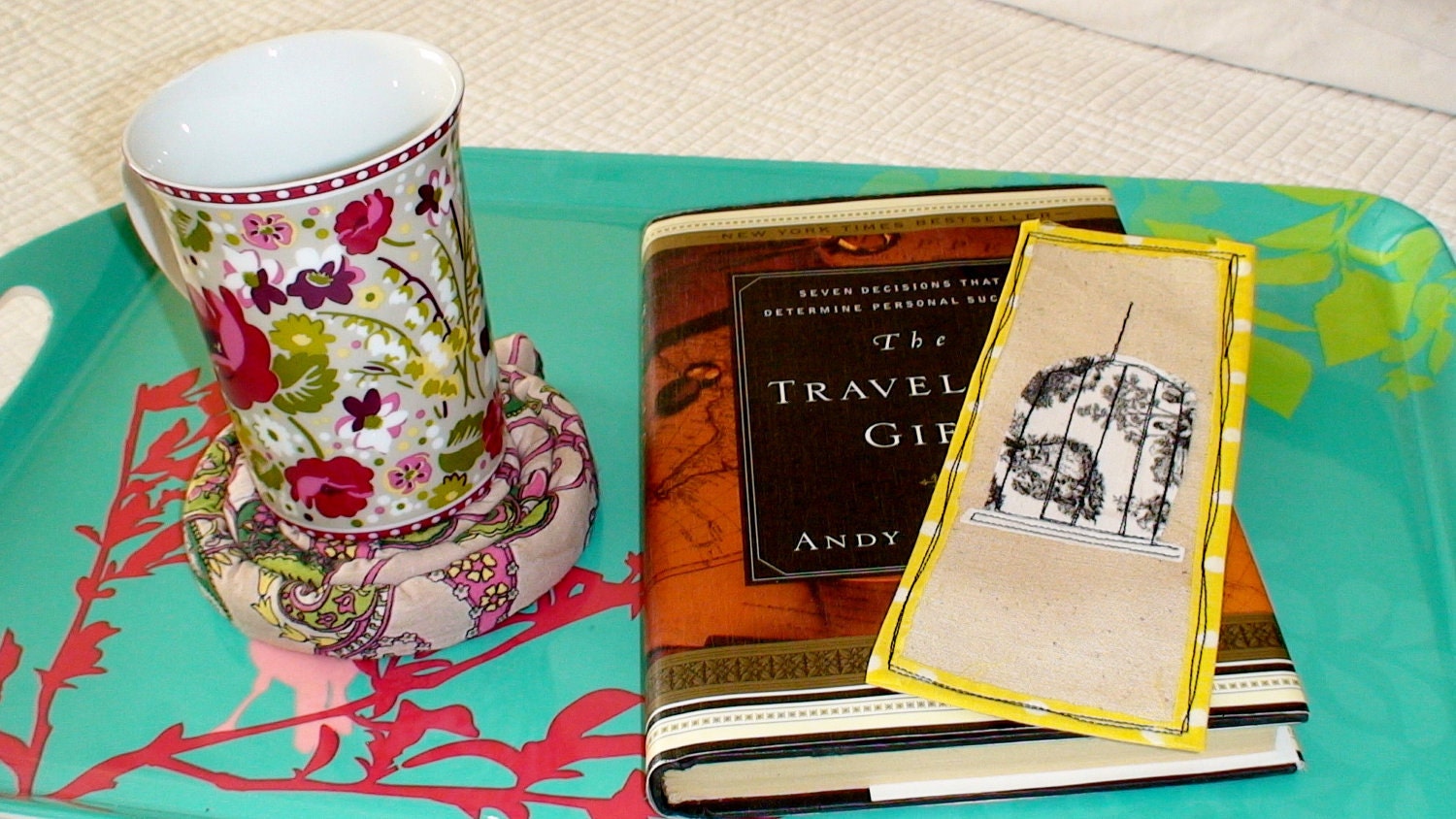 "alittlelessmundane" @ Etsy
I like to think of myself as a avid book reader. I love to draw myself a bubble bath and soak while nosing through an autobiography, fiction or other NY Times Bestseller.
I have to admit that I have less and less time to relax these days, with an 8 month old, but still like to treat myself at least once a week.

Coffee Themed
It's not often that a bookmark catches my eye, I usually just use a old scrap of paper or magazine ad to hold my place. So, I was delighted to find Etsy seller, A Little Less Mundane, creating artisan-style bookmarks, that are anything BUT Mundane!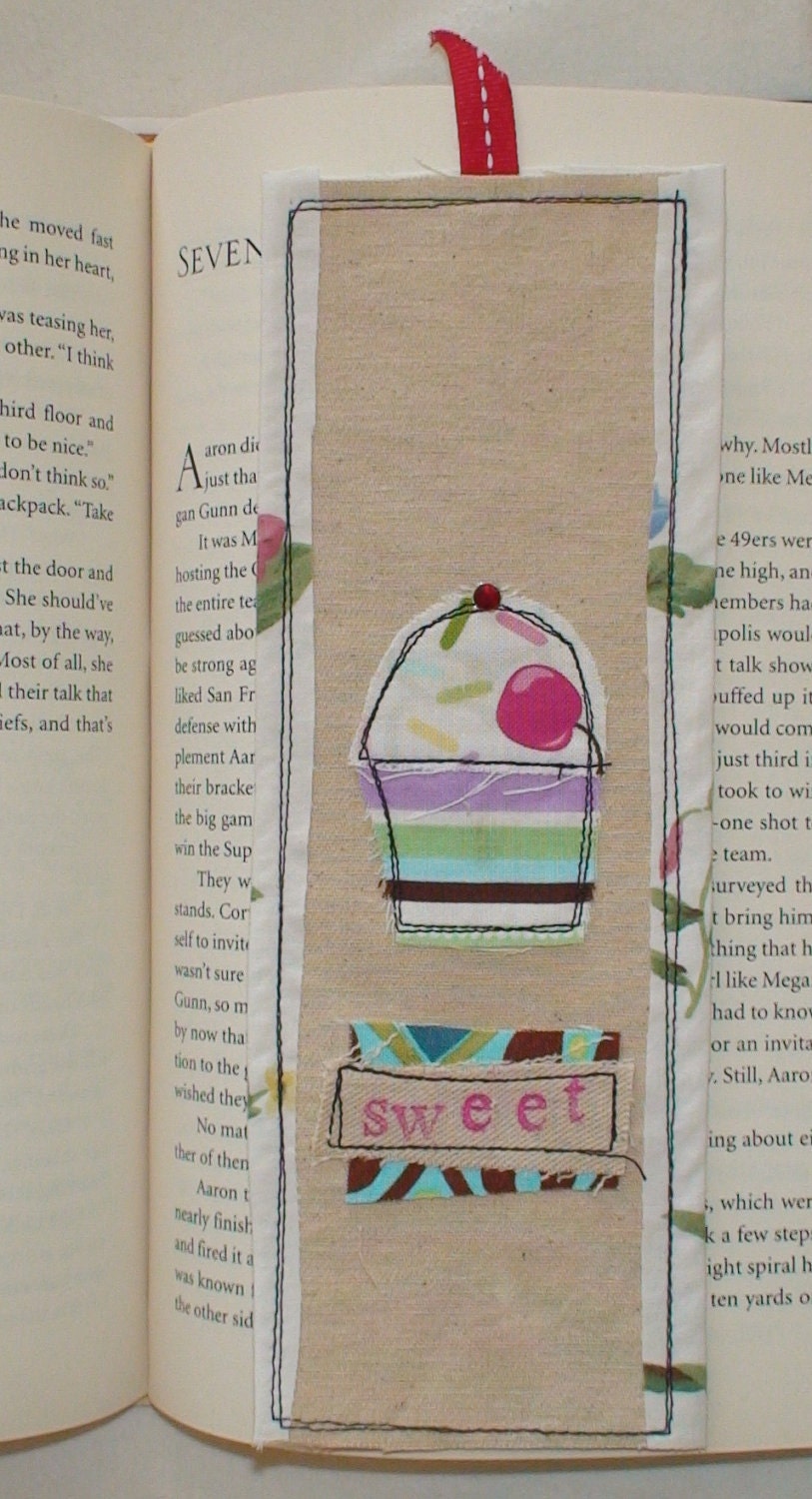 Sweet Little Cupcake Themed
A Little Less Mundane, uses vintage and current scrap fabrics and other upcycled materials from estate sales, thrift stores and tag sales to create one-of-a-kind handcrafted bookmarks.
Tiny cottages, little red dresses, birdcages and little coffee cups, reminicent of something you'd find in an Anthropologie store adorn her one-of-a-kind bookmark creations.
I was excited to receive my very own Anthropologie-inspired-fabric-birdcage bookmark to review from JoAnn at "alittlelessmundane" recently. What a perfect gift this would make, as it came wrapped in sweet tissue paper and mailed in a brown paper envelope with a cute stamp to boot!
My nosy daughter, trying to grab the bookmark and envelope it was mailed in!
I loved the unique stitching, and handcrafted elements of the bookmark but at the same time felt like I could find this item for sale in a boutique shop on Melrose.
Its made of linen and upcycled fabrics, so a gentle splash from the bathtub (aka. my reading room) won't hurt it. Also, if my 8 month old daughter got her hands on it (which she did) she couldn't rip up this bookmark like she has to many others!
Up-cycled fabrics = good for our earth!
"
Jojo", the owner of this Amarillo, Texas based Etsy shop puts individual touches on each bookmark she creates, sometimes it's a little crystal or bead all carefully placed with love and care.
Most of the items in her shop are $6.00-$9.00 so they make very affordable gifts. Visit "alittlelessmundane" and purchase a handcrafted bookmark for your loved one today!
…
.........AND don't forged to ENTER to WIN your very own bookmark TODAY in our GIVEAWAY!
Your CHOICE of ANY bookmark in stock @ "alittlelessmundane"
To ENTER: Click READ MORE below to complete Rafflecopter Entry Form!